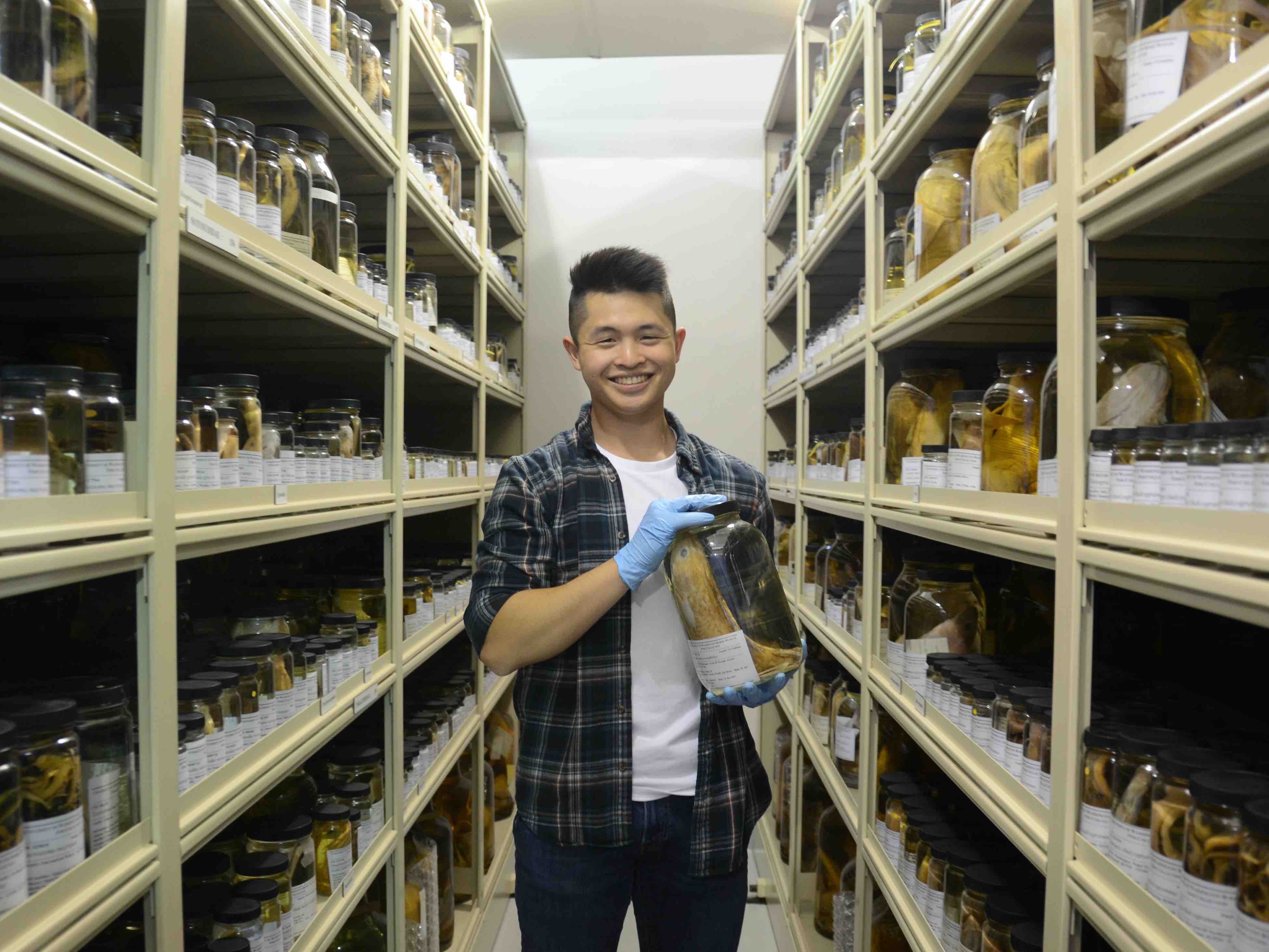 About Me
I am a PhD candidate and NSF Graduate Research Fellow at the George Washington University in Dr. Sandy Kawano's lab. I am an organismal biologist interested in how form relates to function and how animals are shaped by their environment.
For my PhD, I'm investigating the climbing biomechanics and morphological adaptations of North American salamanders that live in trees. I am also actively collaborating on projects involving fish feeding morphology, adhesive suction cups in fishes, and anole ecomorphology.
Browse my website to learn more or follow me on twitter. Please get in touch if you have any questions or would like to collaborate.